CallHandler
Manage all the IVR call handling and routing from any browser!
The Call Handler tool is accessible via a Internet Explorer browser. This robust tool allows you to setup and maintain the treatment of a caller on the IVR system. From the initial greeting to the call being transferred, Call Handler is a compilation of all the complicated programming rules and requirements that programmers learn from several years of experience. Your voice response system can be production ready and taking calls within hours of final installation.
Call Handler is praised by many telecommunication professionals. No more need for multi-day training classes to learn a proprietary programming tool. Call Handler gives telecommunication support person the means of tapping into the robust power of an IVR system.
Select function: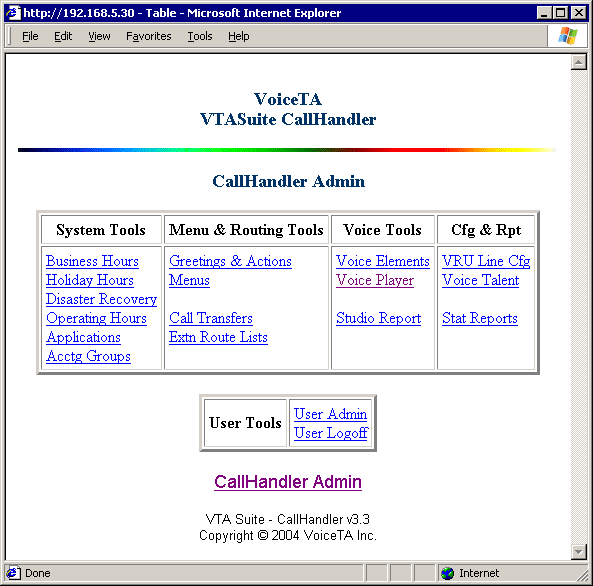 Edit Greetings: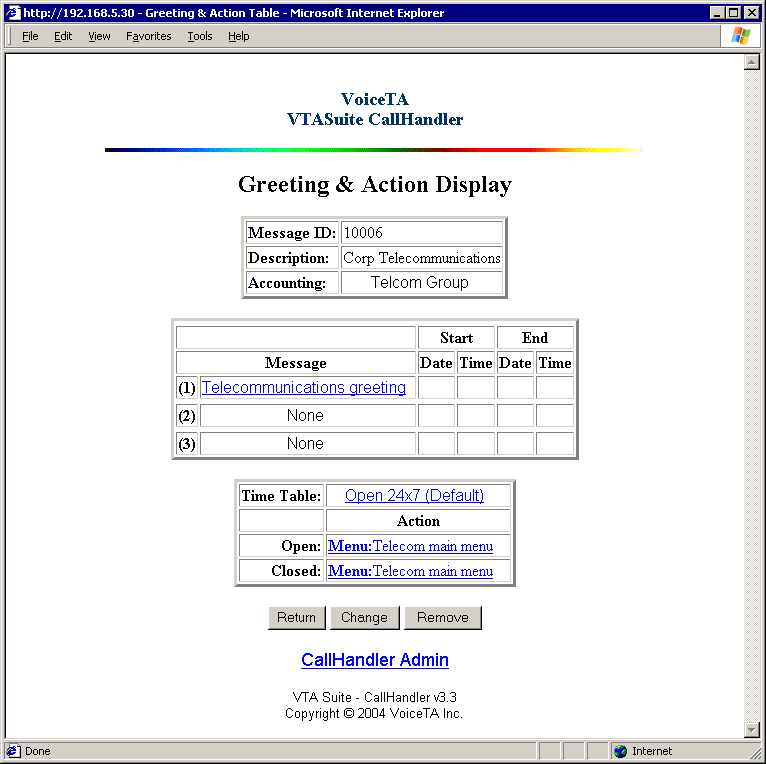 Edit Menus: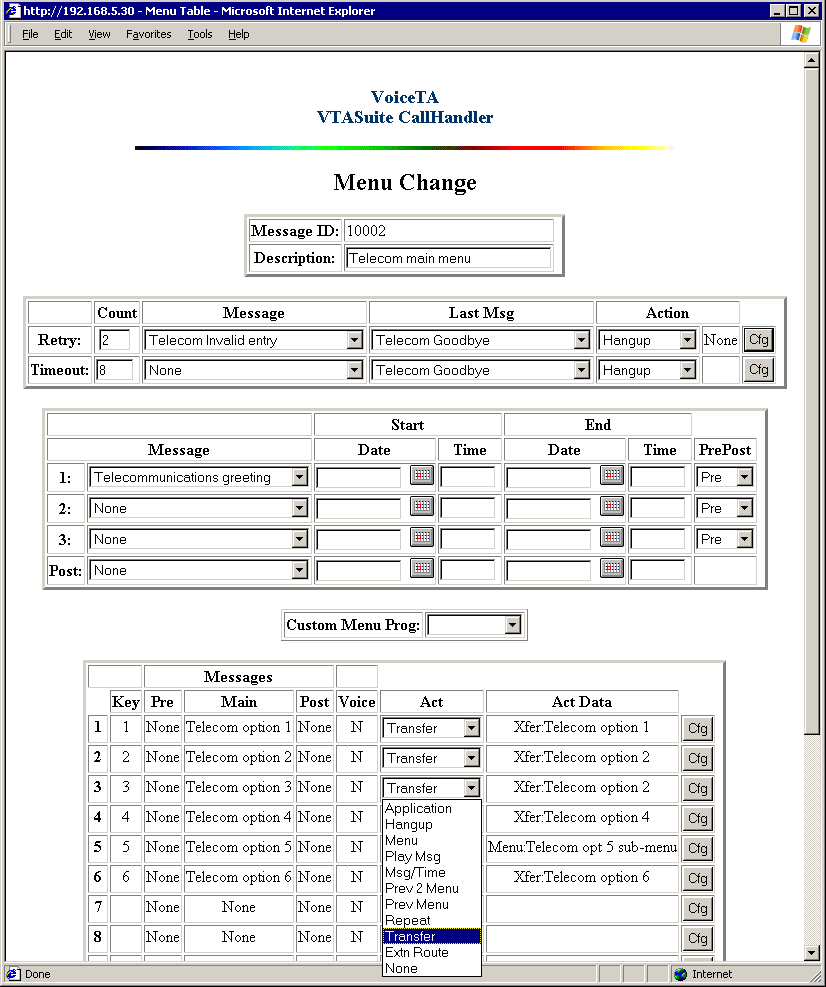 Call Handler includes Voice Message player tool.
Software is licensed per server and per line. Professional installation required.
System requirements:
Nortel\Periphonics VPS or MPS system
Active Apache web server on IVR system
Browser access to IVR system
For more information and pricing, please e-mail us at WebInqCH@voiceta.com.