Voice Mail Player
The IVR voice player tool is accessible via a Internet Explorer window. The tool allows you to select a library and voice element for playback. The voice element is then played using the browsers preferred media player.
Select voice library (MMF):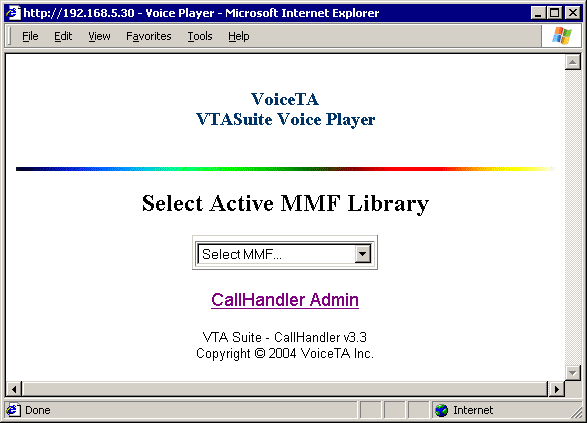 Select Voice Element: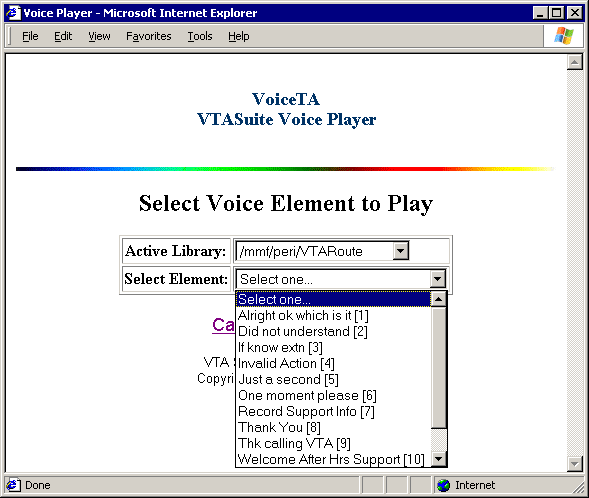 Play Voice Element: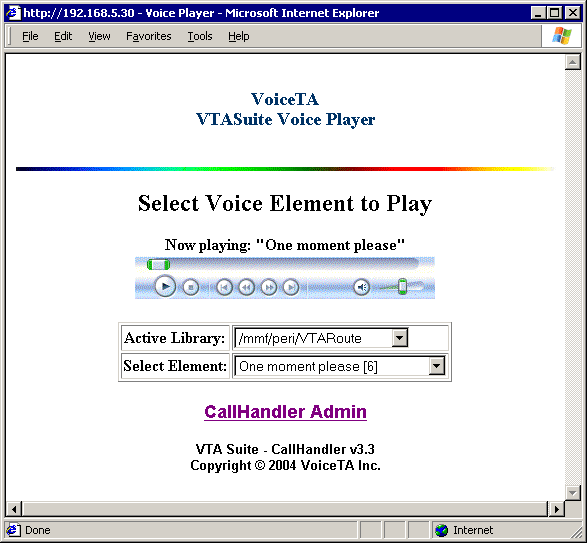 Software is licensed per server. Professional installation required.
System requirements:
Nortel\Periphonics VPS\MPS system (Any Release)
Active Apache web server on IVR system
Browser access to IVR system
For more information and pricing, please e-mail us at WebInqVMP@voiceta.com.